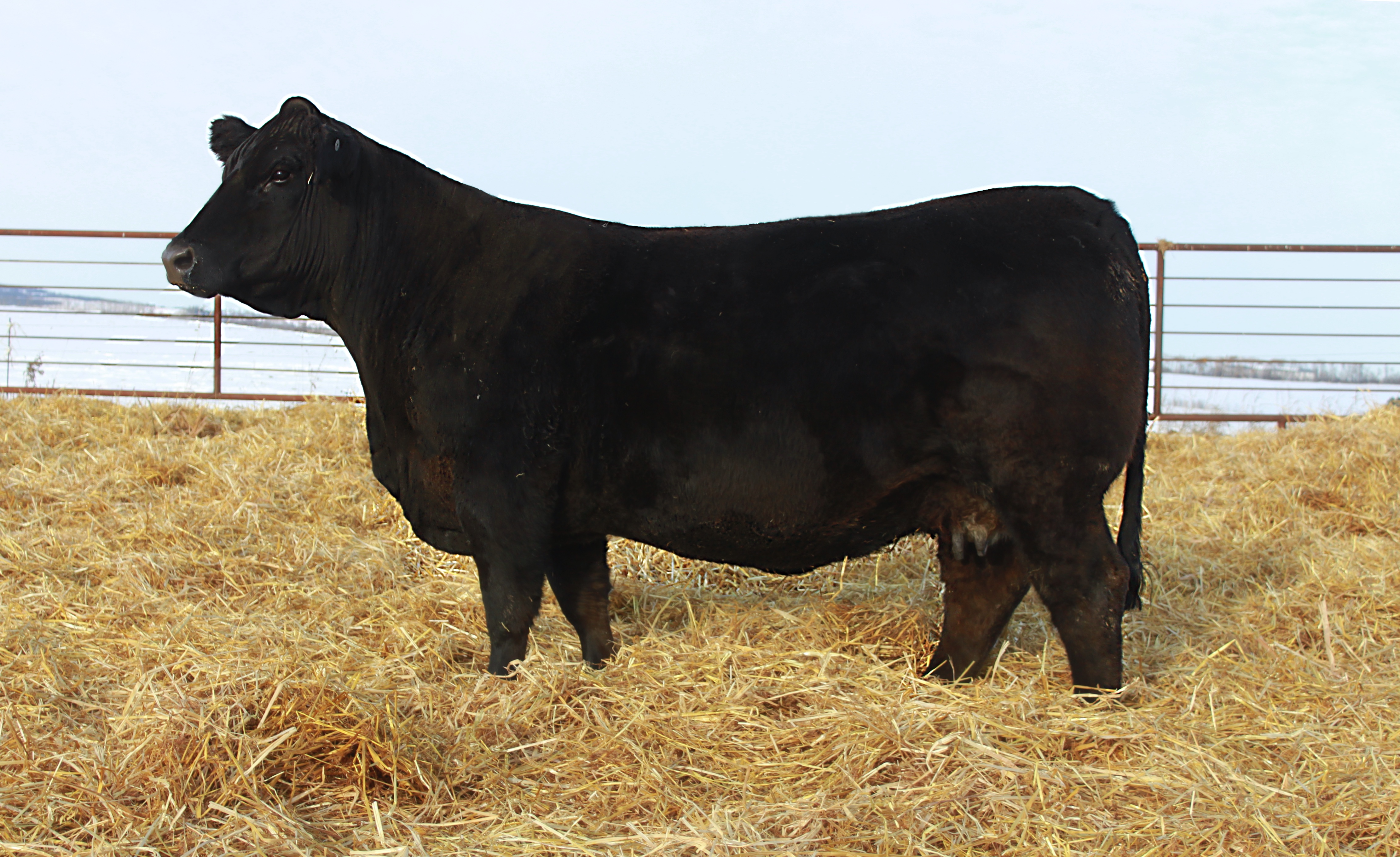 RWG Kitty 7411
-The most massive, high performance, widest based daughter of the famous Kitty 0301
-Kitty 7411 flat out has impressed us at every junction, but her ET progeny quality and consistency is second to none. Dam of herd sire RWG High-Five 0424 ET for Lone Oak Cattle Co & RWG Happy Hour 0442 ET for RJ Genetics
-Her sons will highlight our bull sale and her daughters headline our replacement pen
-Homo Black, Homo Polled, PB94
RWG Kitty's Dream 6526
-Plain and simply the most impressive, biggest bodied, gelbvieh female that transmits those values to her progeny every time!
-2018 national champion female at her first show as a 2 year old in production.
- 6 sons average $14,250.00 easily the most impactful donor
-Dam of herd sires RWG Grand Plan 9420 ET, RWG Seminole Wind 9430 ET
-Homo Black, Homo Polled, PB88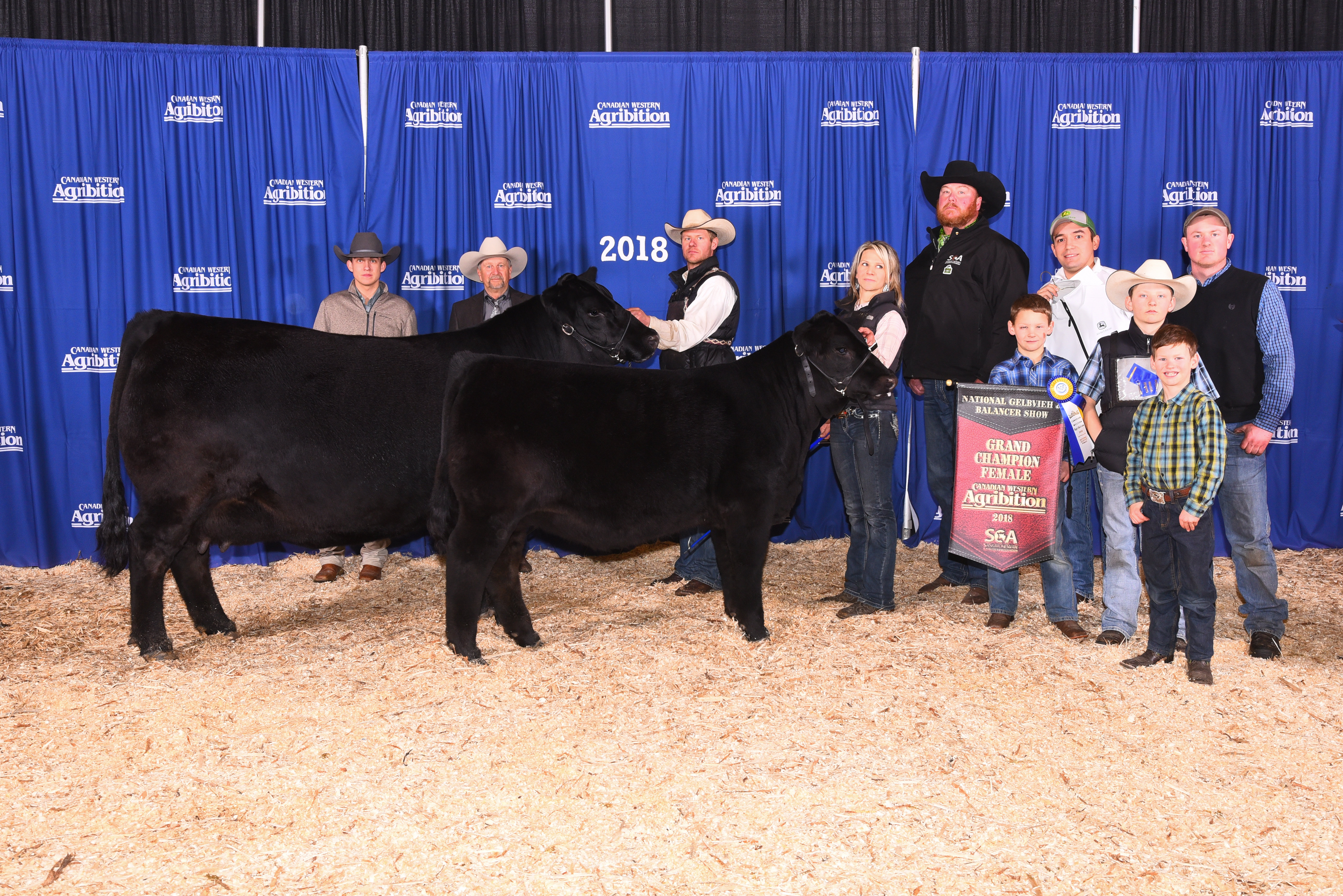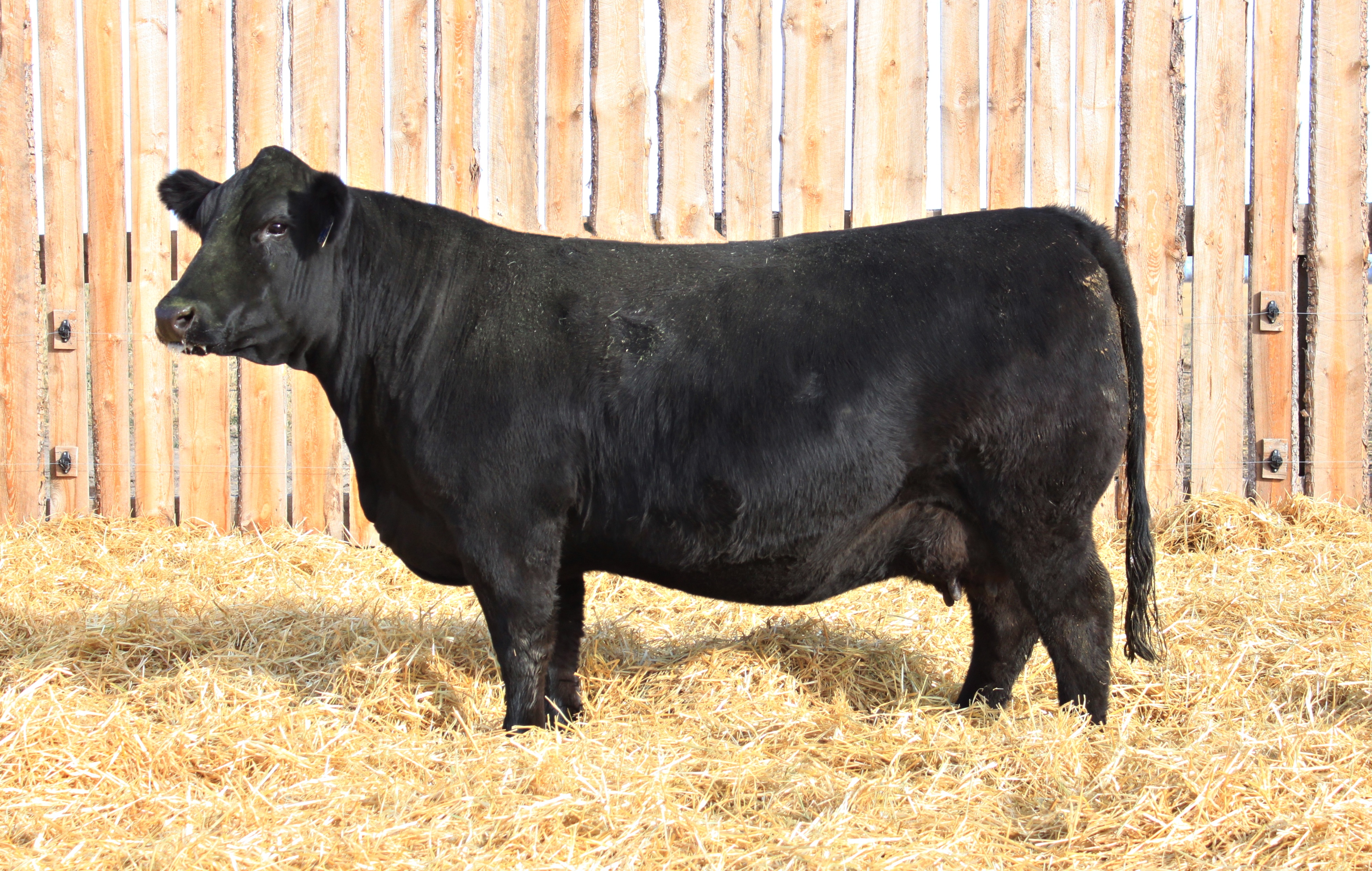 RWG Kitty's Glow 9423 ET
- The big time body mass and fleshing ability flush mate from the legendry Kitty's Dream 6526 x EC 7409.
- elite teat and udder quality, bold muscle design and yet beautiful extension and design.
- Flush mate brothers include RWG Seminole Wind 9430 ET, RWG Grand Plan 9420 ET.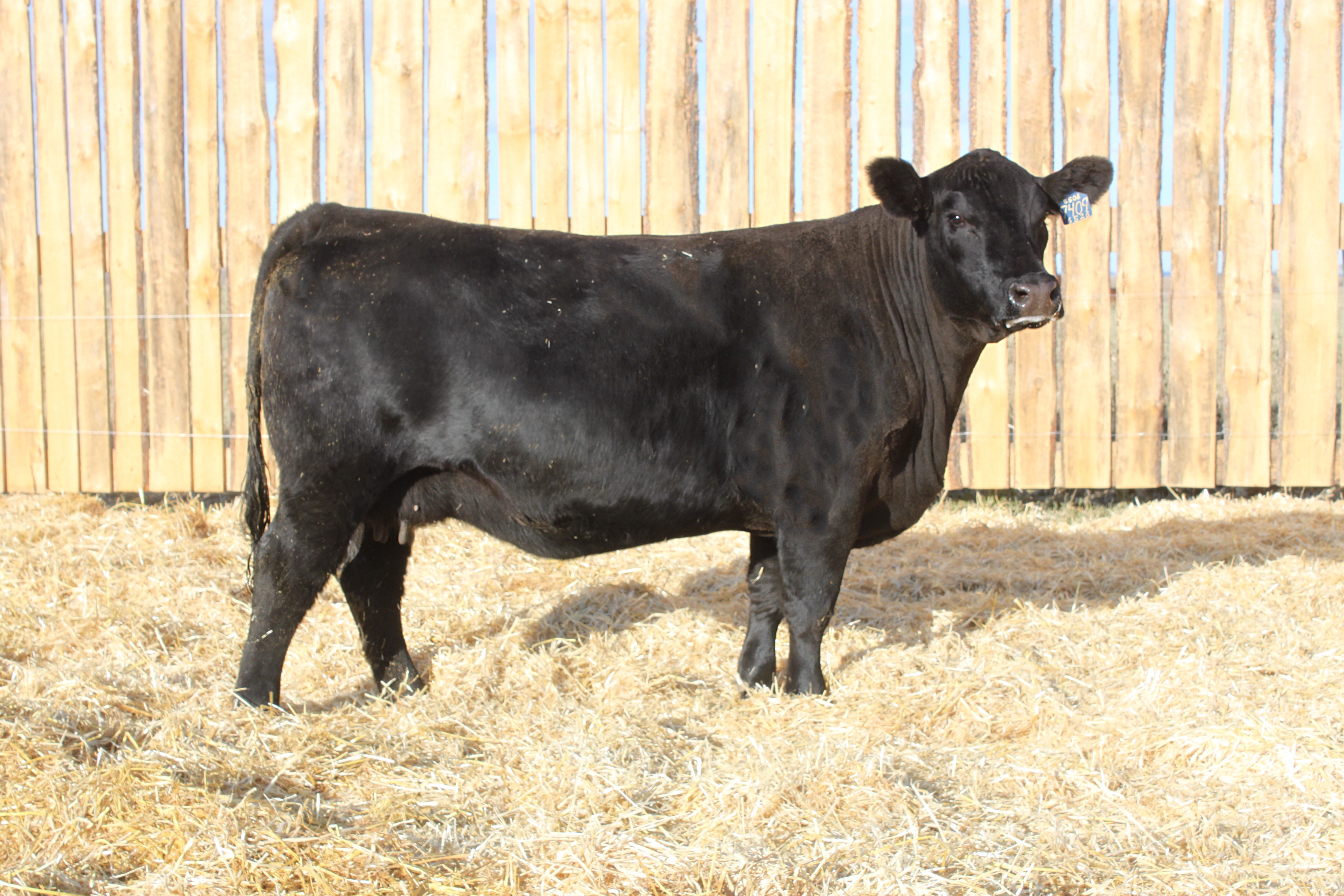 RWG Kitty's Gem 9409 ET
-Stand out daughter of Kittys dream 6526 x Right Combination 5506
-Progeny excel across the board with added look and body mass, added foot quality!
-9409 will add pay-weight, fleshing ability and design to progeny
-First daughter "RWG Kitty 1438 ET" sold for $25,000.00
-Hetro Black, Homo Polled, PB94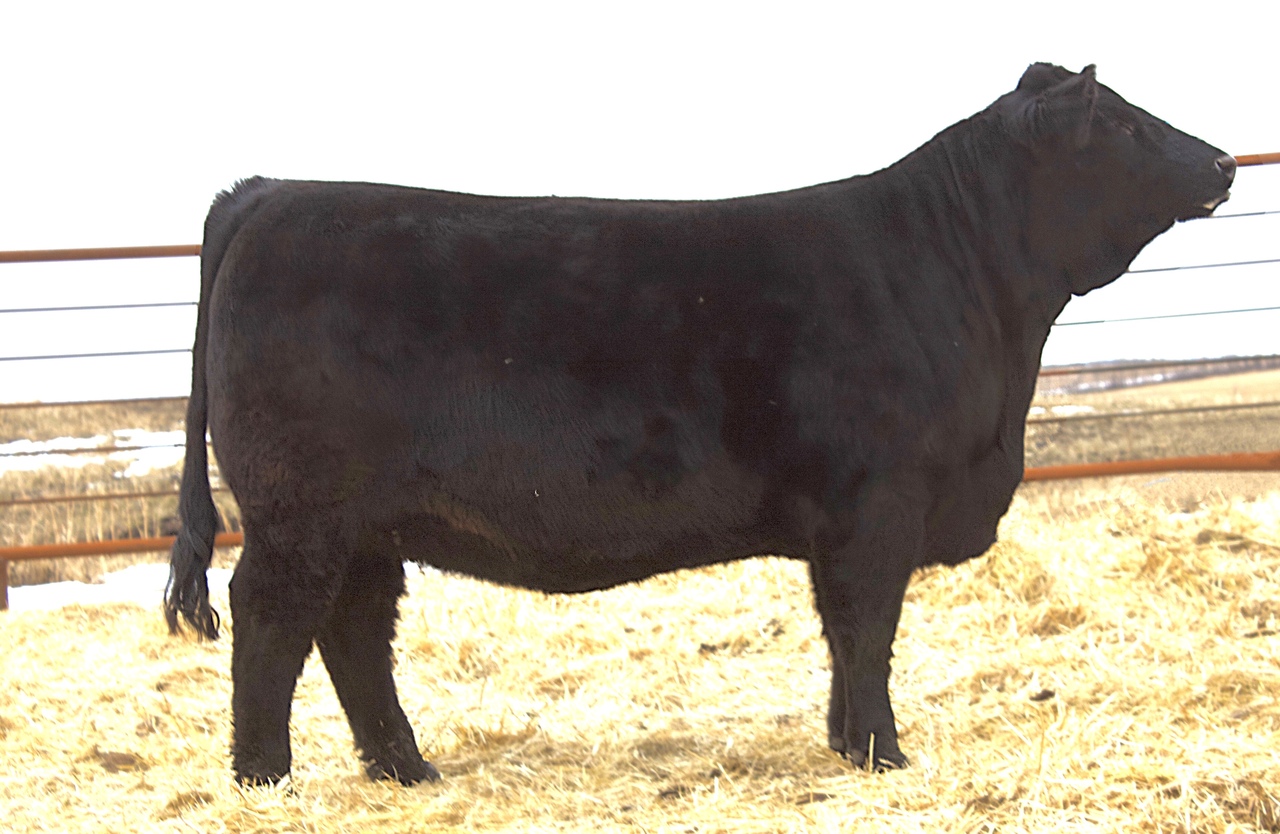 RWG Kitty's Fantasy 8516
-National champion Female with her dam RWG Kittys Dream 6526
-Adds fleshing ability and increased carcass value through quality grade.
-Progeny excel in added foot quality and awesome dispositions
-First sons will highlight the 2022 Draft Picks Bull Sale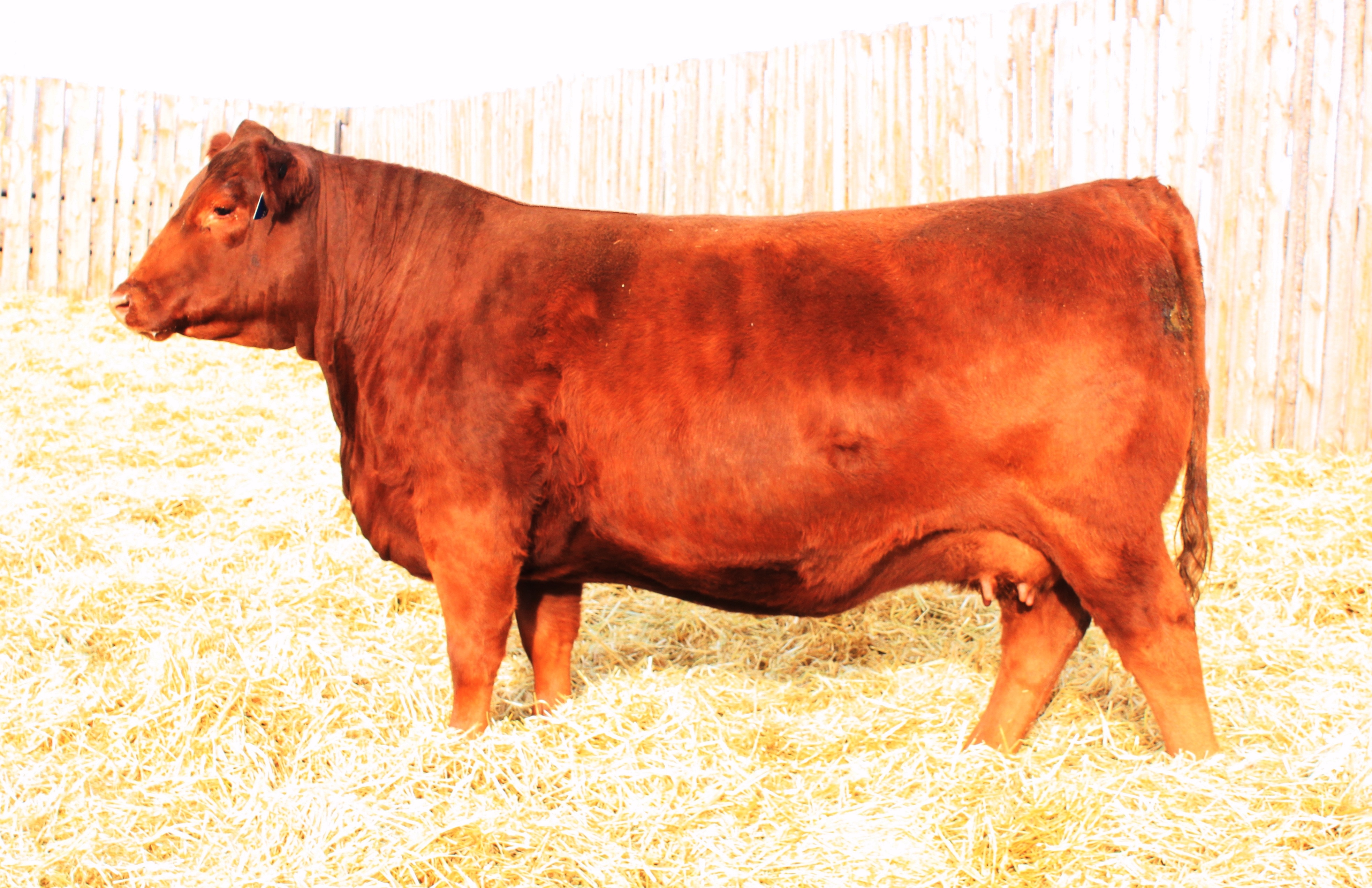 RWG Black Cat 0476
- 2022 Canadian National Champion Female
- The most elite phenotype daughter of JRI Secretariat 285E78
- Backed by a awesome, productive cow family.
- Breed changer phenotype, elite pedigree, foot and structure improver.
- Homo Polled, PB94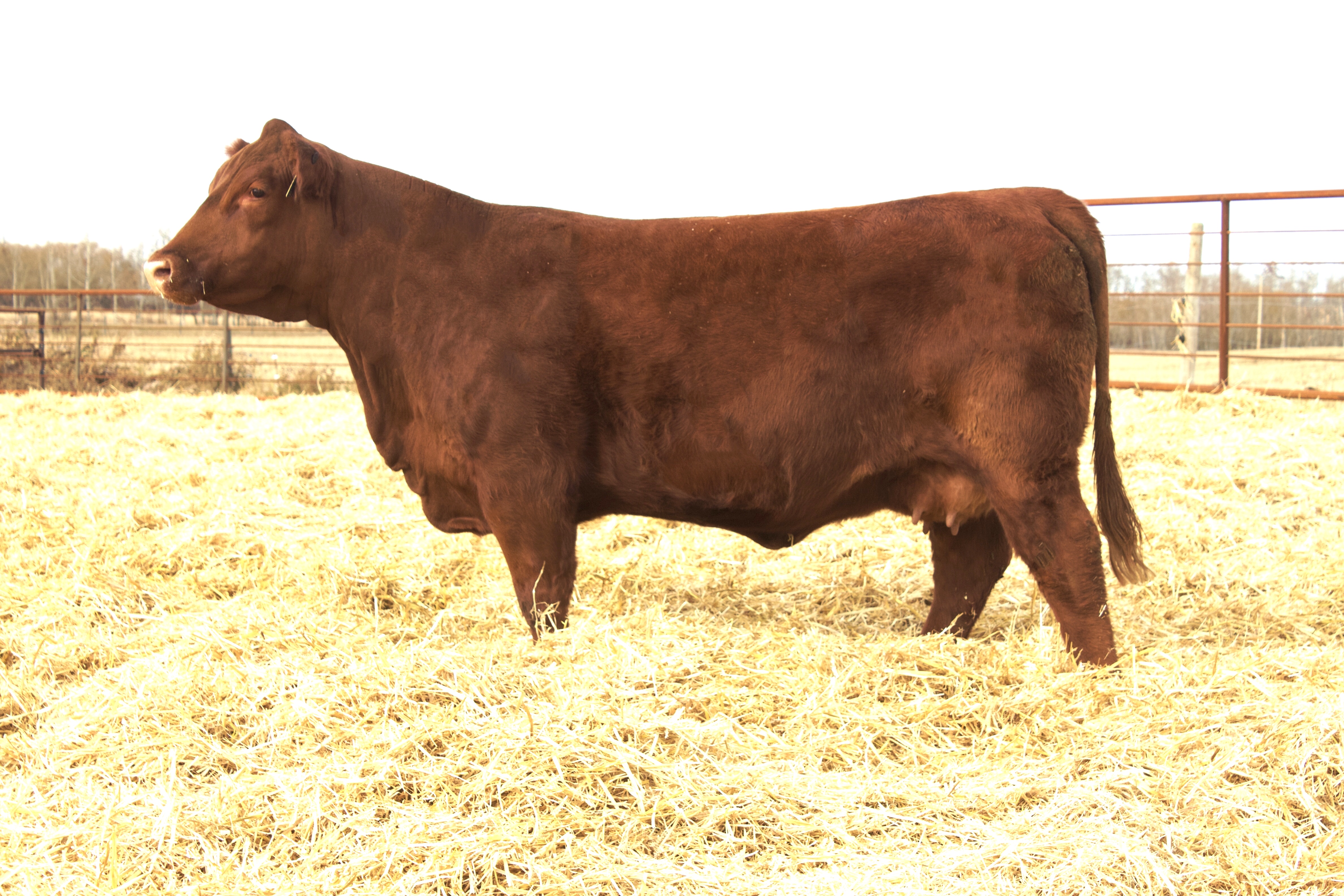 RWG Lora 7304 ET

-Maternal Sister to RWG Right Combination 5506
-Sired by RWG Blowin Minds 4402
-Dam high selling red purebred bull in the 2021 Draft Picks Bull Sale " RWG Shot of Glory 9412".
-Dam of RWG Just Saying 1417 ET Junior Campion Bull Calf @ Farm Fair International 2021
-Pictured as a first calver!
-Homo Polled, PB94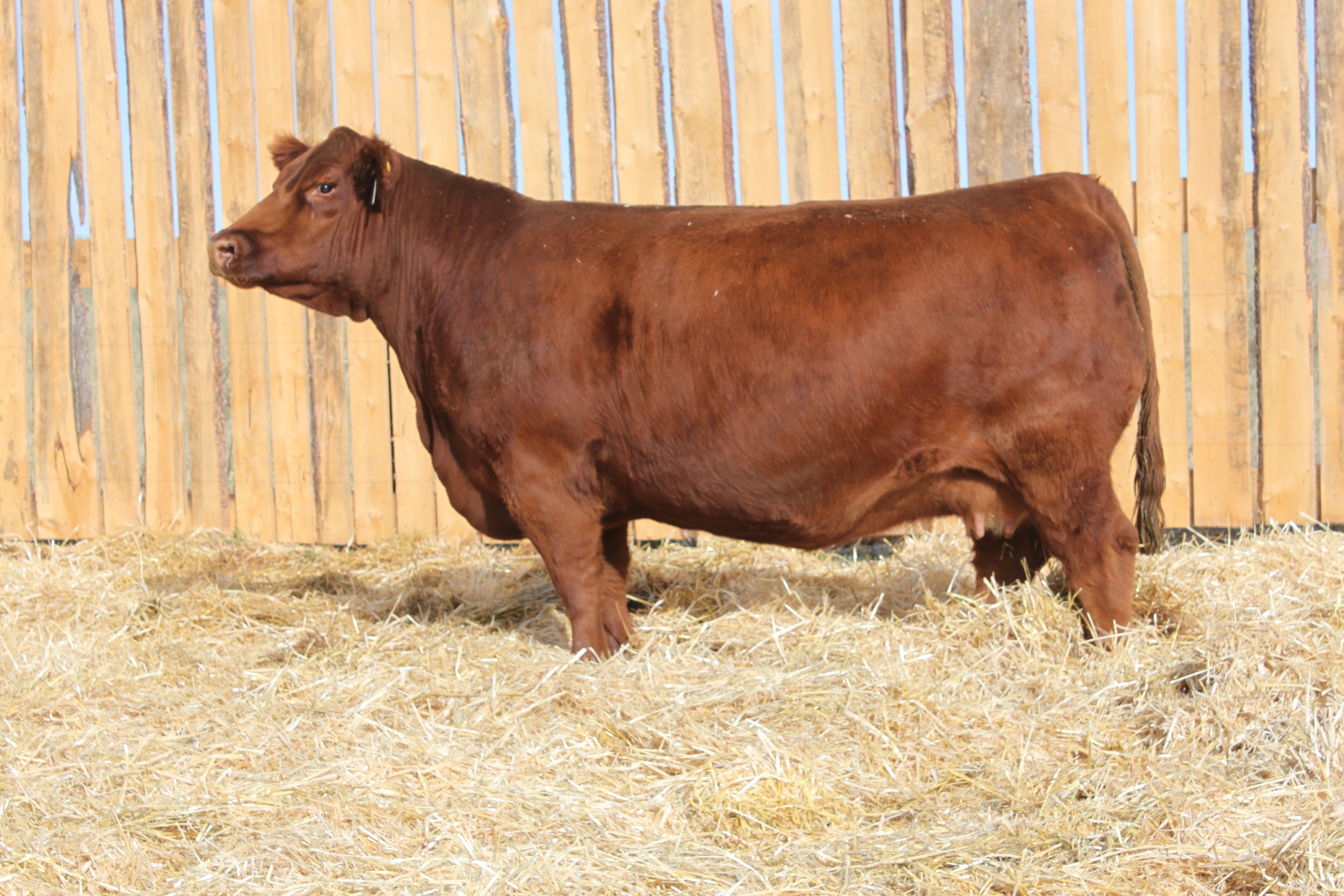 SLC Parkland 31E ET

-Daughter of Parkland 220U
-Dam of RWG Guilt Trip 9418 ET "sold for $28,500.00 for 1/2 possession, 1/2 semen interest to Nelson Gelbvieh.
-Dam of RWG Just to Cool 1416 ET elite sire prospect
-Daughters highlight our breeding program deep bodied, soft made and sharp designed!
-Homo Polled, PB94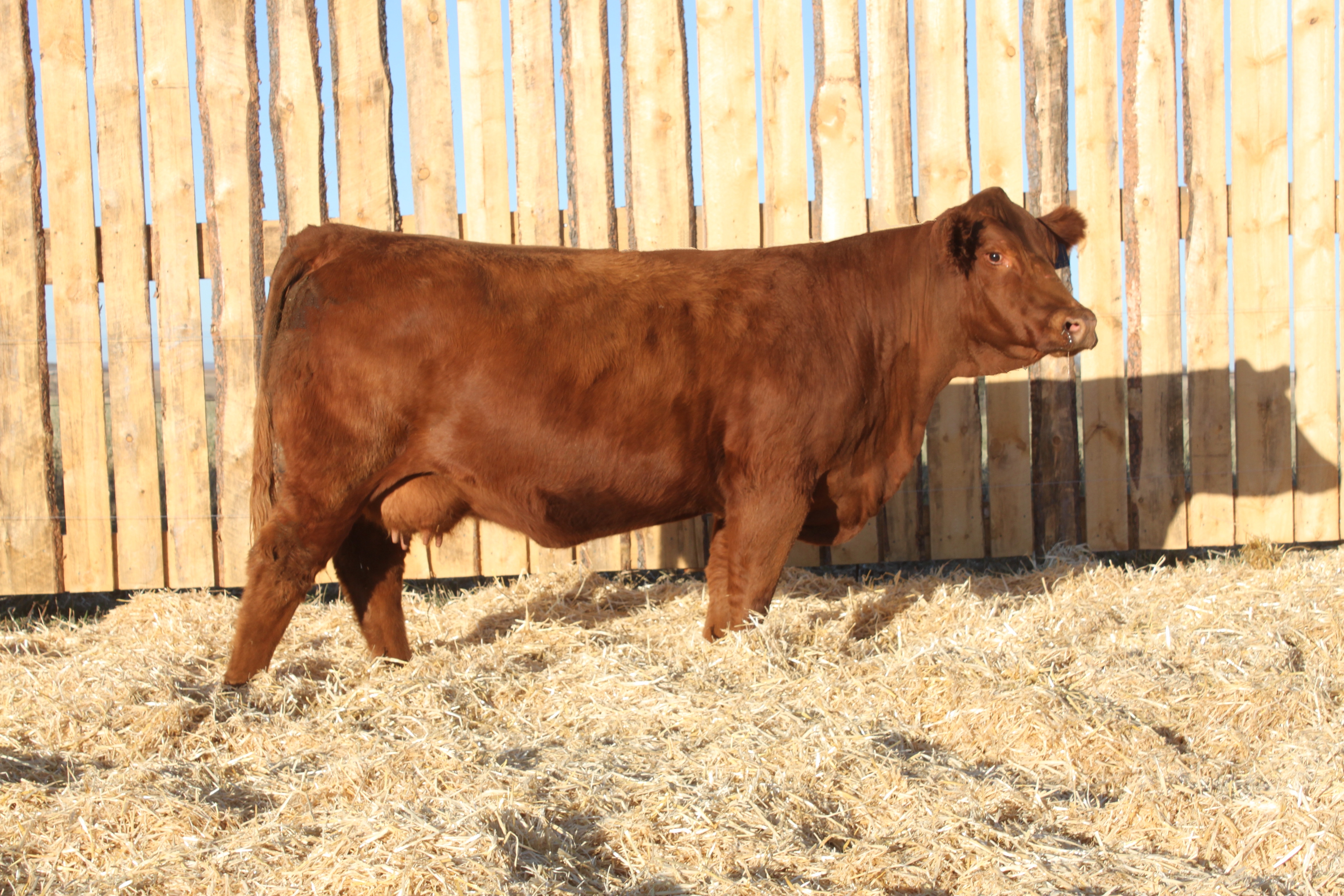 RWG Hadie's Girl 9421 ET

-Maternal sister to RWG Exact Combination 7409
-Sired by SLC Merv 12N the female maker
-Excellent foot quaity, soft structured, picture perfect udder quality!
-First son is lead off red PB94
-Pictured as first calf heifer!
-Homo Polled, PB94
-Daughter of the maternally driven sire Velocity thus a paternal sibling to Viper
-Offers exceptional calving ease and positive values for maternal strength & exceptional marbling values
-produces very angular show ring looked daughters and muscular moderate sons
-Hetro Black, Homo Polled, PB94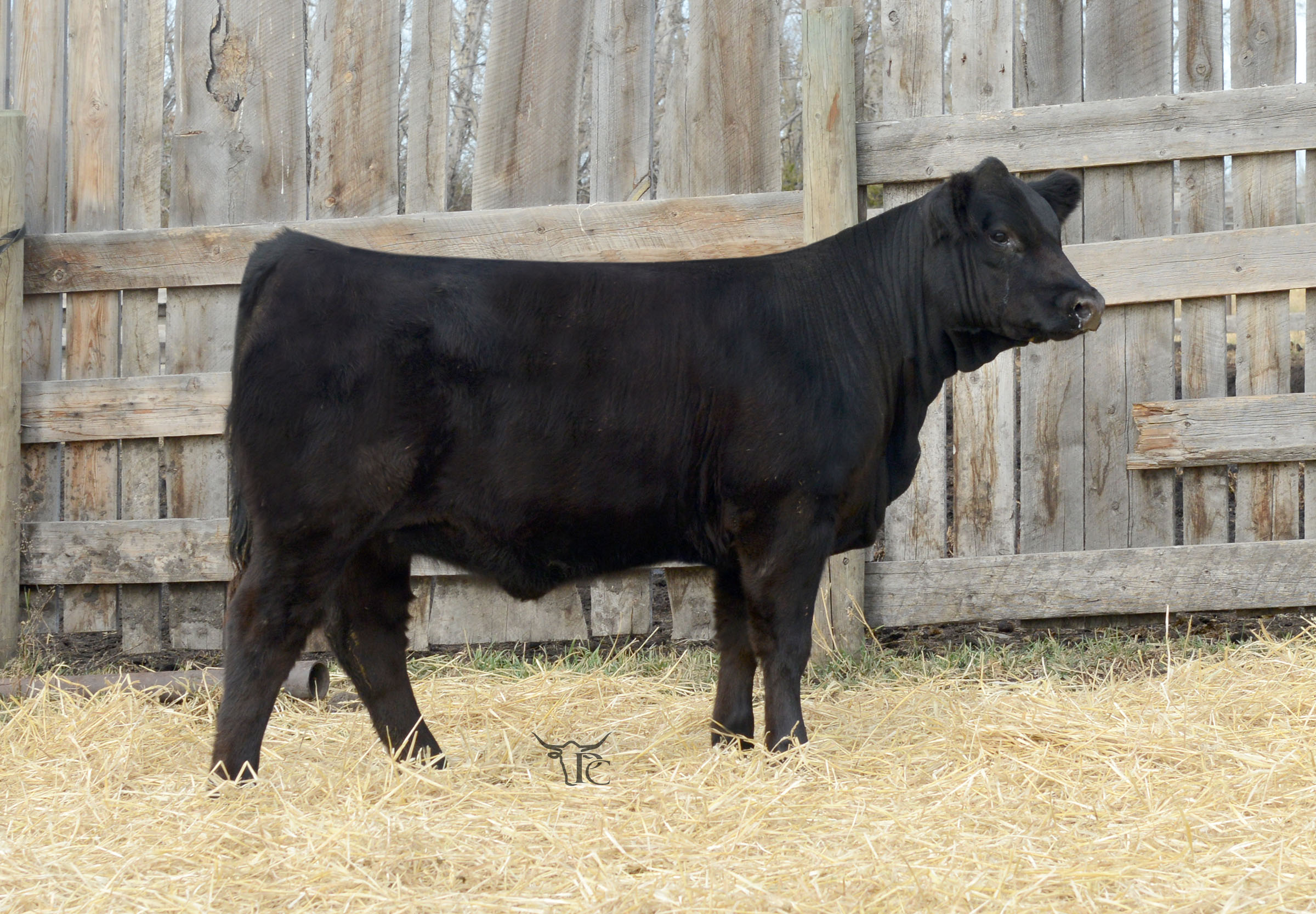 We specialize in Export live and frozen genetics!
With year round Donors and the breeds most influential sire's to pick from we offer custom mateing's to suite your genetic requirements or select from already frozen for export embryos.